A Brief History of MCC
Established in 1999, MCC 4X4 ACCESSORIES PTY LTD has been a major 4WD equipment manufacturer and distributor for over a decade. MCC's 4WD products are renowned, loved and operated by 4WD enthusiasts globally.
MCC offers a comprehensive range of accessories and equipment to suit almost every 4x4 vehicle.
Our wide product range offers customers the choice of accessories such as Front Bar, Bull Bar, Rear Bar, Wheel Carrier, Side Step, Roof Rack, Draws System, Recovery Kits etc.
Our experience and technical expertise in manufacturing 4WD accessories enables us to supply our customers with a wide variety of products which will improve the vehicle's appearance, performance and functionality.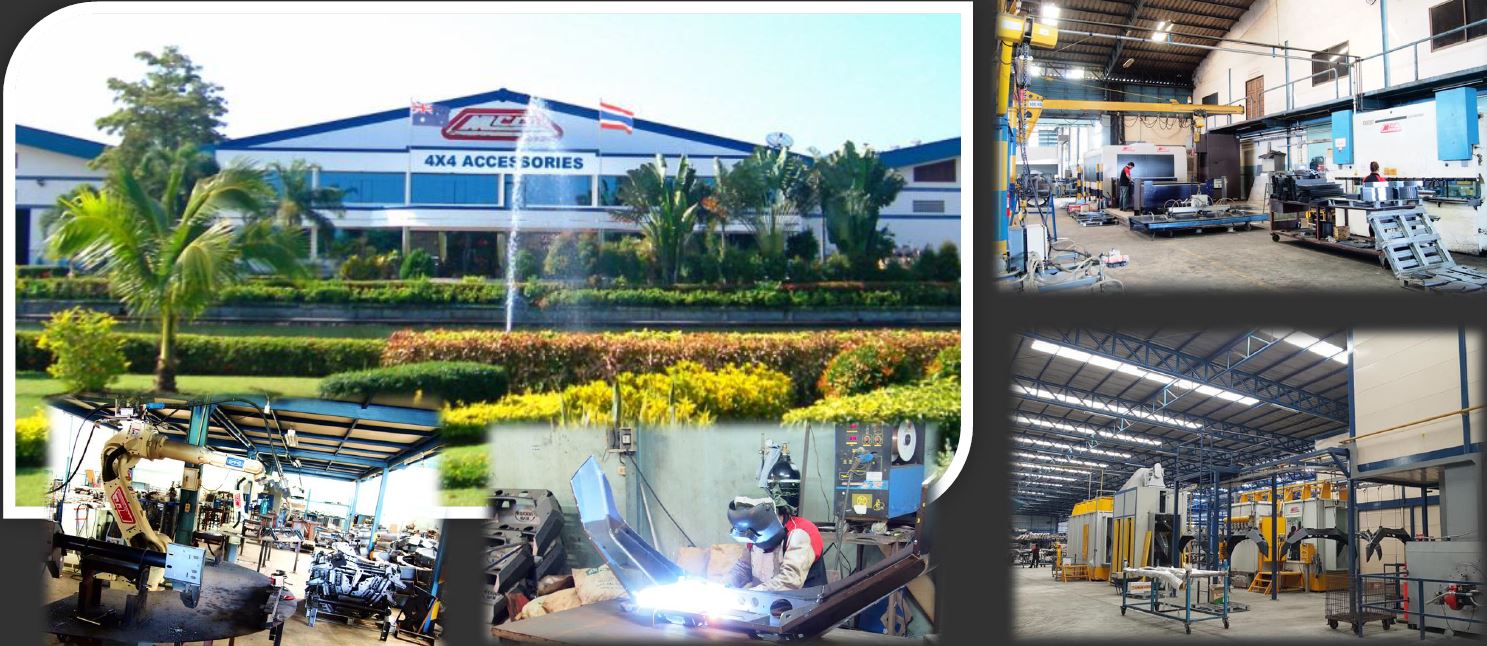 Since we have manufactured and distributed our products both locally and overseas, we therefore understand the varying requirements toward 4WD equipment. To be accepted by world-wide customers,

MCC endeavours to continue development of new innovative products which are of superior quality and design and will ultimately enhance the 4WD's performance.

We love our four wheel-driving just like you do, so we strive to make the most out of it by providing our customers with the finest quality 4WD equipment.